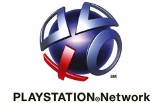 Update:  One of our staff members had to take a half day off of work last week to deal with fraudulent credit-card charges.  We have been able to trace this fraud to a set of conditions that indicate with almost complete certainty that this was a direct result of Sony's hack.  Though most of the charges were cancelled prior to any money changing hands, $250 was already gone. The bank, not our staff member, will eat this loss. 
If you have a PlayStation Network account, I encourage you to check any credit card account that might be tied to your PSN account immediately.  If you find any unauthorized charges contact your bank.
Original Article

I don't usually comment on gaming platforms here since this blog is more focused on business technology, but Sony has a big enough mess on their hands that I think it is worth making an exception.  The PlayStation Network, Sony's massive online gaming platform, was the victim of an "external intrusion" last week, and today they revealed that credit card numbers and expiration dates may have been obtained by the intruder(s). 
Sony's problem is just the latest in a series of serious data breaches that have occurred over the last few weeks.  I believe Sony's breach may be the most damaging yet.  I'm not a gamer at all, but I still have a PlayStation Network (PSN) account so I can use Netflix on my PlayStation.  Now my private information along with information about millions of other individuals may be in the hands of unscrupulous people who wish to use that data for their own nefarious purposes.  Worse yet, they may sell it to professional identity thieves on the black market. 
If you have a PSN account, I don't think you should panic.  You should, as always, keep an eye on your credit-card and bank accounts.  If you don't check them online at least read the statements as soon as you get them.  Sony is obligated by law to inform you if they have any reason to believe that your credit-card information has been compromised.  It may take them a while to figure out exactly what happened and get notifications out, so for now it pays to just be vigilant. 
This is very serious business, and it should be a wake-up call to big and small organizations.  Data security is of utmost importance, and the implications of a successful intrusion can be severe.  
In Depth

PlayStation.Blog Article (from Sony)
Innovative Networks

If you're concerned about the security of your data or you'd like to talk to someone about a security audit, please contact us.  Whether you need help with a PCI compliance audit or you want an intrusion prevention system installed on your network, our data security experts can help.