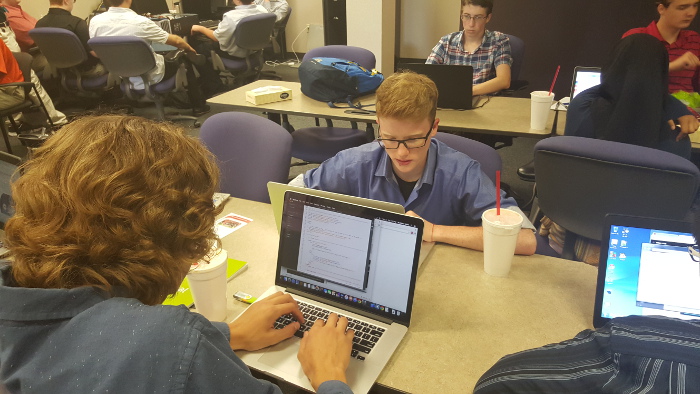 It's 9:00 AM on a Wednesday morning and I'm sitting in a series of presentations from groups of high school juniors and seniors. They're all dressed in business attire and presenting technical solutions to stakeholders in the local business community. They're giving and receiving feedback from their school peers as well as the adults in the room.
This is my third year working with this program, and I'm amazed at the results. In the second week of the school year these young men and women are already immersed in projects that have real-world significance. They've jumped into a business world and are already thriving.
The Northland Center for Advanced Professional Studies a.k.a. NCAPS is a program for high school juniors and seniors that allows them to not just explorer career paths but actually work directly with businesses on projects that impact their operations.
It amazes me how quickly these "kids" integrate into the adult world. This program starts with a focus on soft skills like how to introduce yourself, how to communicate, how to dress, and how to give a presentation in front of a group of people. These skills are the springboard into the projects they take on in their chosen fields.
If you have influence with high-school students or businesses in the Kansas City Northland, I highly recommend you take a look at the NCAPS program. It is rapidly becoming a competitive program for students to get accepted into.  Encourage your students to apply early and put some effort into their application. They're always needing involvement from the business world too. NCAPS involvement can benefit your business. All NCAPS services for business are free of charge, but they do require a time investment as you give help and feedback to students and staff.  I can say from personal experience that the results are well worth the investment.
For more information about NCAPS, you can visit the link below. 

Northland CAPS - www.northlandcaps.org
Special thanks goes to Curt Kelly who instructs the Technology Solutions strand at NCAPS for getting me involved.