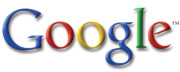 On Monday Google unveiled a new strategy to gain ground in the mobile marketplace.  In their largest purchase to date, Google announced their intention to acquire Motorola Mobility for $12.5 billion.  So what does this mean for the consumers of mobile-phone and tablet computers? 
Only time will tell what Google will do with their new division.  They have pledged to continue to work with, and provide software for other mobile hardware makers like Samsung ant HTC; however, it seems that this would be a conflict of interest in light of the fact that these are Motorola's biggest competitors.  The deal is, of course, subject to the obligatory regulatory approvals in the US, EU, and elsewhere.  It will be interesting to see if the regulators find this acquisition to be anticompetitive. 
As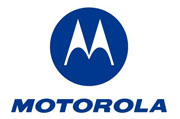 suming the deal goes through, Google will have one extremely valuable asset:  patents.  Motorola Mobility doesn't just come to Google with experience building some of the best mobile devices on the market, they also come with 17,000 current patents and another 7,500 pending government review. 
These patents have been the subject of an ongoing squabble between Motorola and Apple.  They have recently engaged in legal battles where each has filed suit against the other claiming patent infringement.   The patents revolved around Motorola's Android-based phones and Apple's iPhone.  Apple has also filed similar suits against HTC and Samsung. 
At the same time, Google's Eric Schmidt has been quite open in his criticism of Apple's legal actions.  He says the suits are inspired by jealousy and designed to allow Apple to effectively shut down its competitors.  Google has also pledged its financial support to HTC in their battle against Apple.  Apple doesn't seem to be ready to take on Google as the maker of the Android software.  They choose instead to sue the smaller organizations that use that software on their mobile devices. 
Despite the junior-high bickering between these two behemoth companies, Google's plan to absorb Motorola Mobility is a big change in the mobile market.  This fast-evolving market already has few competitors at the top of the chain.  HTC, Samsung and others may be driven to Microsoft's mobile phone platform if Google doesn't continue to give them the software and support they've enjoyed in the past.  One thing is certain; mobile device technology is developing rapidly, and as it does, the faces of the companies that provide these devices are also changing. 
What do you think?  Is Google's acquisition of Motorola Mobility good for consumers?  Is it good for Google?